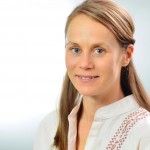 Carly Escott
Carly is a Registered Massage Therapist who returned to her hometown of Burlington, after traveling & living from Canadian coast to coast, to study at the Canadian College of Massage & Hydrotherapy (CCMH) in Cambridge.  Her goal as a Massage Therapist is to provide compassionate care with attentive listening & dialogue with the client to develop the most appropriate treatment plan to help minimize pain, improve posture, promote relaxation & optimize good health. She can help those people who feel fatigued, drained & overwhelmed to become more revitalized, energized & clear, allowing a renewed awareness of self.
During her intensive studies she learned how to treat clients with such techniques as General Swedish Massage, triggerpoint therapy, fascia release & joint mobilizations.  She gained practical experience at the CCMH student clinic & within the community at Hospice Wellington, MS Society, Brain Injury Association of Waterloo & University of Waterloo Athletic Department.  

Thru her travels Carly has developed a deep passion for spending time in nature.  She enjoys hiking, camping, snowshoeing, x country skiing & just about anything that involves being outside with her canine companions.  The love of being active & enjoying good health lead her to pursue a career in Massage Therapy.