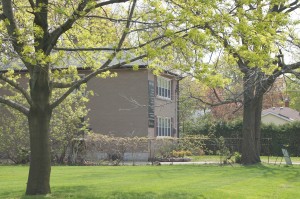 Core Link Wellness Centre, founded in 2005, is located South of Burlington. Our 3000-sq-ft facility, includes a free parking lot on site, 7 treatment rooms and a warm and welcoming reception room.
Our professional team is trained to provide safe, relaxing, healing therapies including: Registered Massage therapy, Osteopathy, Naturopathic medicine, Nutrition and more…
All of our clients experience the professional, peaceful, and relaxing atmosphere of our clinic. They often arrive seeking relief from stress, fatigue, and pain. With the support from our therapist,  they are gently guided towards their true nature … their core.
Learn more about our clinic in this video featuring Steve Nagy,  the Clinic Director, interviewed by Lesley Stewart  for Terra@Home in 2012.